Network Player kit with Raspberry Pi Compute Module 3 carrier board.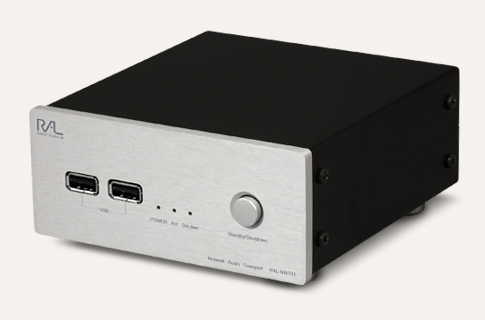 RAL-NWT01K
Audiophile grade aluminum enclosure kit with builtin CM3MB1 carrier board

Use Raspberry Pi CM3/M3+ and make Network Player.
Important Notice) CM3/3+ module is not included in this kit. Buy separetely.
Low noise and low EMI 3.3V/1.8V onboard regulators bring high-fidirity sound.

Onboard LAN9514 and 40P GPIO pin header bring full compatibility with Raspberry Pi 3B/3B+.
Three status LED(Power, Acess, Shutdown) and POWER-ON/SHUTDOWN push button sw.

DC+5V Power Adapter is not included. Buy DC+5V/3A Power Adapter separetely.
US$399.0(not include CM3,microSD,DC Power Adapter,shipping fee and tax)
Specifications
Name

Network Player kit with Raspberry Pi Compute Module 3/3+ carrier board.

Model Number

RAL-NWT01K

LAN

RJ-45 100Base-T

USB

USB2.1 High Speed/Full Speed/Low Speed.
Type-A Host four ports.

eMMC write connector

microUSB. USB2.1 OTG

microSD card slot

enabled with CM3/3+ Lite

HDMI

HDMI 1.3

Status LED

Power : Indicates DC+5V main power status
Act : Indicates read/write action to microSD or eMMC in progress
Sht_dwn : Indicates Shutdown/poweroff command in progress


Power/Shutdown switch

Push momentary ON or Shutdown

Power-supply Voltage

DC +5.0V +/-5% 3A(include 500mA each USB-A Bus_Power output)

Unit Dimensions/Weight

122(W) × 130(D) × 60(H) mm / 600g

Items Included

NWT01K enclosure kit
R219 CM3MB1 board
(components listed below are preset on the board)
--Short plug for J6,J8,J15,J11,J12,J13
--Power Select connector J10
--Power input cable for J9

RAL-NWT01K doesn't include components below
Raspberry Pi Compute Module 3/3+.
microSD Card.
DC+5V Power Adapter.
Product photos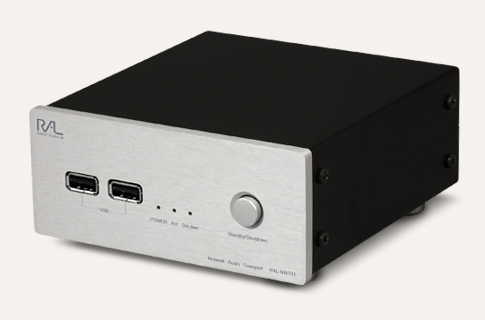 Service & Support

Audio-products

Other-products